We eliminate the "what ifs," making the latest Insurtech innovations work seamlessly in Duck Creek and helping your team efficiently leverage the latest capabilities.
Duck Creek Insurtech Integrations
The Penguin Tech team is your ally in unleashing the hidden potential of Duck Creek, an already robust and powerful platform. We help P&C carriers extend the capabilities of Duck Creek with industry leading Insuretech tools to achieve their goals. 
Our team has over 100 years of combined experience that enables us to leverage design principles to accomplish integrations in a way that simplifies the end solution, making it easier for your team to benefit from them and delivering a more stable, low-maintenance solution. 
We bring an unparalleled level of expertise in the Duck Creek platform and the P&C insurance industry. We come to the table with a shared vocabulary and the ability to deliver solutions quicker and more effectively. 
Duck Creek Data Solutions
Are you struggling to reliably access the data you need to make business-critical decisions? Existing solutions come with a whole host of manual workarounds and potential instabilities that can leave your business vulnerable and create new problems along the way. 
Penguin Tech has developed a solution that affords you access to valuable real-time data without any performance side effects. For most carriers, we're able to deliver it with zero product configuration changes. We've developed an intelligent, opinionated yet flexible data model that works independent of the Duck Creek Data structure. We've integrated the best technologies available to deliver a solid, stable, rapidly and easily scalable solution that monitors the events in Duck Creek and captures the data to allow for reporting and analytics in real time. It easily works with any cloud-native data, business intelligence, and data analytics tools. 
Our data solutions offering can: 
Valuable insights exist today, just beyond your grasp. Our Duck Creek Data Solutions offering is now available to help you harness the data you need to confidently make the right decisions to drive your business forward.  
Technology today is disrupting the way we work and use data, and completely transforming the entire Property and Casualty (P&C) insurance industry.
If your organization uses the Duck Creek platform to manage policies and/or claims, there are a variety of capabilities at your fingertips you may not yet be aware of.
Betterview is the market-leading Property Intelligence platform for empowering insurers to deliver a next-generation experience to underwriters, agents, and insureds, while increasing underwriting efficiency and profitability.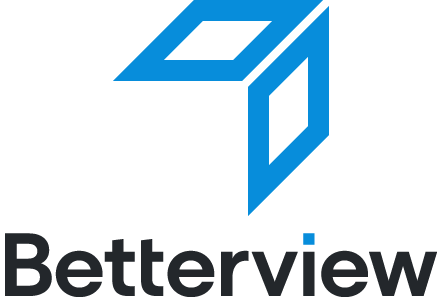 The Penguin Tech team's high levels of experience and skill throughout this integration brought our valuable property risk assessment tools to carriers, making it a game-changer in the insurance industry.